Custom Custom Foot Ball Medals
Custom Foot Ball Medals awards look great and great way to reward your football participants. Our custom football medal service is perfect for football tournaments, festivals , team or club football matches, get in touch and we will send you a "free football medal sample example here"
A football tournament can be a rewarding place for any young player or adult for that matter, rewarding players with a bespoke football award can make a real difference. Or why not pop over to our dedicated Football Medal Website for more options.Anything can be created!
We can bring your ideas to life within your budget by instructing our design and concept team. Depending on your timeline, we can offer a super-fast production and delivery time of just 3/4 weeks. Bespoke rugby medals really are your best bet for tournaments, or matches.
We, at Elitesportsmedals.com, create, design, and produce custom cast Custom Foot Ball Medals . Creating the perfect medal is now easier than ever with modern materials and production techniques. Our goal is to exceed the expectations of our customers and provide awards that we and the client can both be proud of, for any age group.
Free football medal design service! We are passionate about creating unique and personalised medals that represent the dedication and hard work of your football team.
Our team of highly skilled designers has extensive experience in creating customized football medals that match your team's needs and dreams. We have an impressive choice of materials and finishes available to suit every taste and requirement.With us, you can choose from a variety of designs, shapes, sizes, and colours to create a one-of-a-kind medal for your team. Each medal we create is made with the utmost attention to detail, ensuring the quality and craftsmanship you deserve. Try our custom football medal design service today!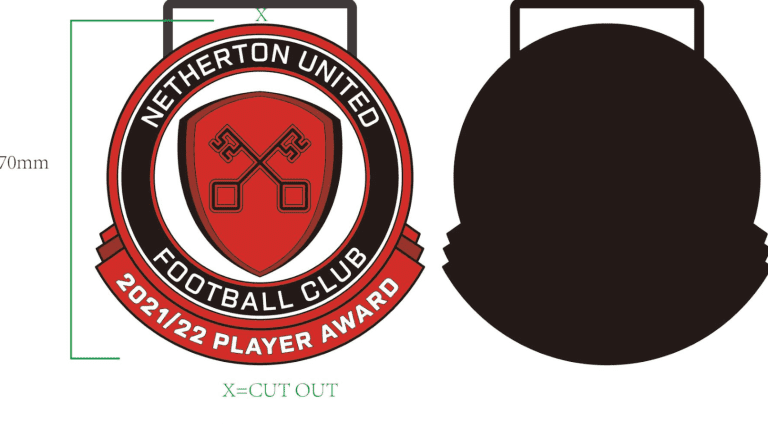 If you are hosting a Football Tournament or event we can create totally bespoke Football medals. Individual Football Awards can be created using a range of bespoke custom medal creations.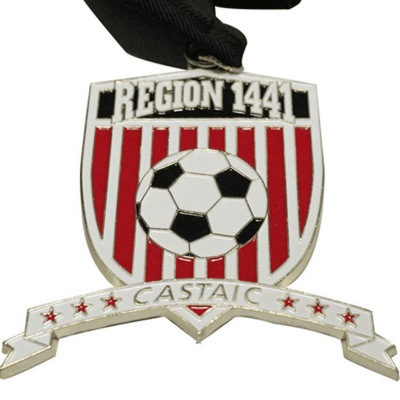 Custom Foot Ball Medals can be created to almost any specifications, simply submit your artwork or design suggestions and we will create a fully custom 3 Mock up for your approval. Turn your football club logo into a great looking custom football medal.