What Are Challenge Coins?
We offer three types of personalised commemorative coins: mold 2D, molded 3D, and filled enamel. Our selection includes single-sided, double-sided, shiny, antique, and everything in between.
The
challenge coin
is a small coin or medallion bearing the emblem or insignia of an organisation. They have traditionally served the purpose of proving membership and boosting morale.If your looking for a custom reward coin for rewarding staff these
coins
can be the best option.
NHS Reward Coins
The military and law enforcement collect them as well. To thank
NHS
staff members for their efforts in
fighting C19
, they would make the perfect gift.
To recognise exceptional performance,
challenge coins
were traditionally awarded by unit commanders.
Creating Custom Coins 
From pewter to 24K gold, challenge coins can be finished in a variety of ways. You can choose from gold, silver, nickel, brass, copper, bronze, or antique patinas (finishes).
Epoxy-coated insets add colour (epoxies are usually more resilient and scratch-resistant than metal surfaces).
A bespoke coin is a great option for collectors looking for something a bit different and not found in any other coin set. Making your own coins and having them made exactly how you want is quite possible.
There are a few different things that you need to consider when you are making your own coins. Here is a basic guide to making sure you get it right the first time.
Custom Celebration CoinsBespoke Event CoinsCoins for Rewarding StaffProvide double-sided coins for the British Army, Royal Air Force, and Royal Marines 
Prices for Bespoke Coins
What are the costs for bespoke coins? Fine quality custom-designed coins may vary greatly in price, so be prepared to pay a lot of money for a coin that is just as nice as some of the more expensive options available today.
Furthermore, it will depend on the materials you choose, the finish, or even the style you choose. If you do not wish to go with a simple circular shape, you could go with a small dog walking coin.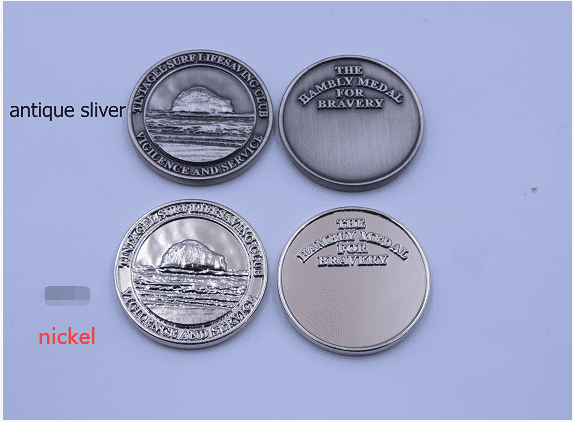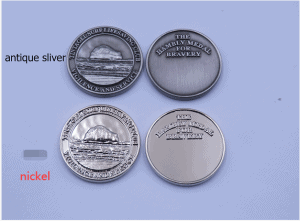 Bespoke custom coins can be made to order. 
You might want to consider getting your bespoke coin made out of wood or metal if you want it to be unique.
Wood and metal can create designs that are truly unique and can't be found anywhere else. A metal coin is a lot easier to work with when it comes to challenging coins.
Wouldn't it be great to have your coin made out of a sheet of metal that you could cut and shape into the shape you want? Then you need to place the coin in a compartment in the leather pouch and add a charm.
Coin Manufacturing Process 
Our coin production process starts with an inquiry, followed by a 3D mock-up. After you approve the mock-up we then move into a production work stream. Generally, it takes 3 weeks to finish your coins.
Feature Custom Coin Displays
Custom leather pouches are a great way to protect your coin collection without having to worry about it getting damaged. It is possible that there will be a limited amount of bags available for your custom metal coin collection, especially if it is a popular design.
You might look for dealers who sell other types of bespoke metal coin bags to display with your collection. Although these bags aren't as popular, you may be able to find a cheaper price if you check them out.
Check out our coin collection.
You should also check out a website that allows you to turn your coin collection into cash by selling it online. Especially useful if you have a large collection of one type of commemorative coin but lack the skills to design the artwork needed to sell it. A number of dealers offer this service, so you can turn your coins into cash.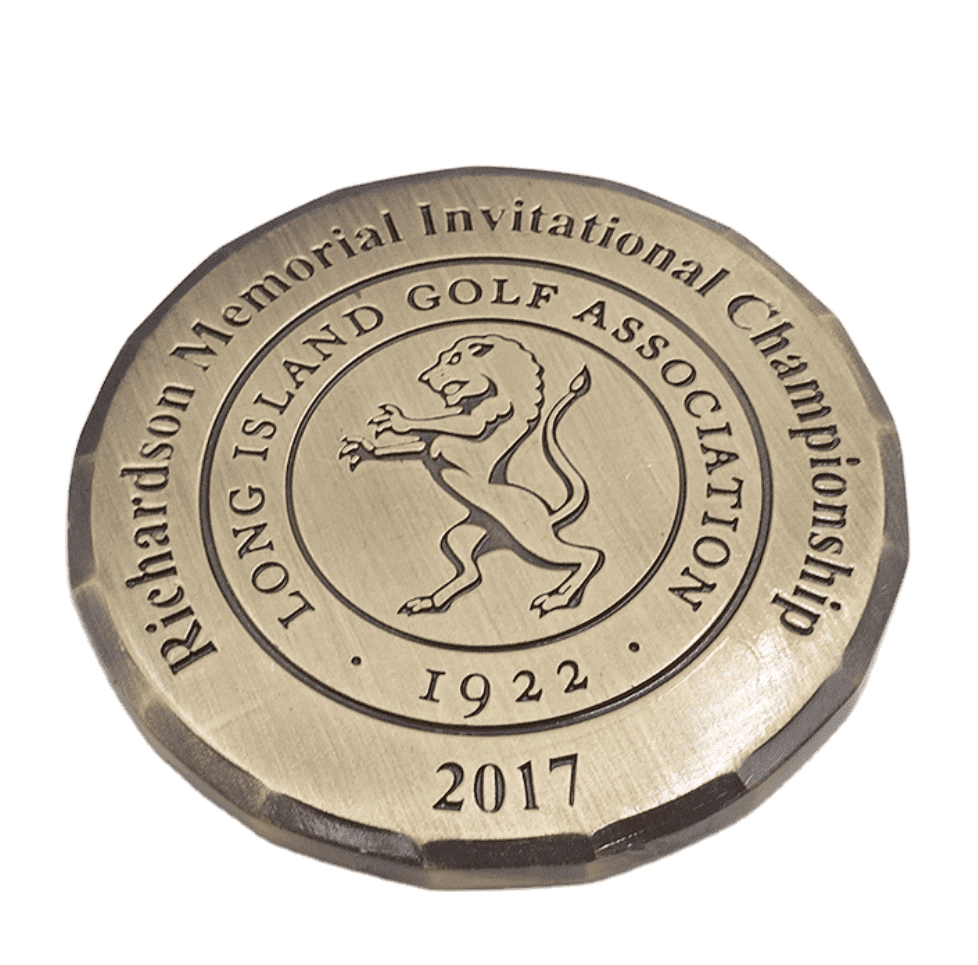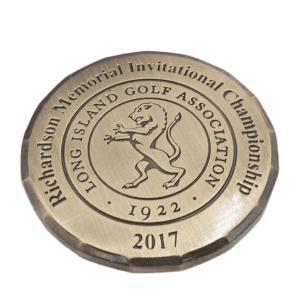 You may want to consider all of your options before making a final decision on where to sell your commemorative coins if you plan to make money from them.
You may consider the following options:
Coins can be challenging to sell on your own if you don't know what to do and don't know where to find a fair price. Research different people's prices for their medals and you'll usually find a reasonable price.
It is also possible to hire a design service to help you create a design for your new design service and to help you sell your medals online. With the right strategy in mind, you can earn a good profit on your medals without having to spend a lot of money at first.
Commemorative companies and bespoke coins are synonymous with one word. In terms of protecting your money and valuables, the word that comes to mind is "secure" since those with no financial backing will not be able to grab them.
Customised Coin Design
Nevertheless, many people are eager to invest in Bespoke Coins & Co ltd products because they derive another benefit from using the best materials. In spite of the best design of your medals, without a base of quality coins produced with the best die stamping methods, you will have a failure.
Many companies claim to offer the highest quality in commemorative and numismatic coins, but few actually do.
Poor design: the designs produced by die stamping are of a very high standard. There are many people who enjoy buying medals because they are unique, original, and stylish.
Prices Of Coins
You have a much lower chance of selling your commemorative coins and medals for a good price if your product has a poor-looking, low-quality medal that is not backed with a good customer service system.
A second factor is poor quality material, which is usually used for the production of medals and other coin products. Either these metals can be too soft and pliable, or they can be too hard and brittle.
Commemorative Medals
You might find that your product warps or splits, causing the surface to be distorted and damaged. These problems will not affect you if you deal in bespoke coins and other commemorative medals.
Coin Design
Thirdly, people who buy from a website offering a free design service will not buy coins from inexperienced or cheap artists. As a result, the artists who produce your bespoke coins and other commemorative medals are professionals who have been trained and instructed to create excellent work.
They tend to use high-quality materials and appropriate dies to ensure that each coin you sell is beautiful, exquisite, authentic, and stunning. Your coins will look cheap and unsatisfactory if you choose to have an amateur artist make them.
Cost Effective Coins
In addition to being a cost-effective method of providing companies with custom-designed products, the bespoke industry thrives in modern times. Companies can save a lot of money by using modern technology when creating products that are appealing to buyers.
When buying custom challenge coins and other products from an unknown dealer, it's not always possible to stand out from the crowd.
There can be great benefits to purchasing from a company that has experience producing modern-era challenge coins and other popular medals. You will be buying from a company that has a history of creating bespoke products and providing outstanding customer service.
Do you want to finance or invest with a Bespoke Coin Company? Is diversifying your portfolio on your mind? Maybe you've never invested before and are unsure what kind of returns to expect? As a new investor, you have a lot of options to choose from. The best way to start is to find a company that makes custom-made, bespoke coins and operates a mint.
Invest In A Coin Company
Interested in financing or investing with a Bespoke Coin Company? Interested in diversifying your portfolio? Or maybe you are new to investing and are wondering what kind of return you could be seeing. Keep track of your customers, your suppliers, and your company's overall business with real-time business information through online business reports. This is the best way to see your investment's true potential.
Events Businesses Custom Coins
Many people are discovering that a businesses, event, and even holidays can be enhanced by using Bespoke Coins and Bespoke Commemorative Coins. We offer a number of personalisation options for all our custom designs that will allow you to produce free design options.
We can help you create the ideal free design for your company, whether it's a name, slogan, or company image. Remember that your promotional product should convey information about your company, event, or business when you're looking for the perfect item for a special occasion. It's so important to use personalised products of high quality.
Bespoke Coins
Businesses and organisations often choose bespoke coins and commemorative coins for their celebrations. It is easy to design and produce a customised business card in a way that is unique to you.
By wearing your logo or slogan, you can make sure that people will never forget it. As soon as your team plays at home again, the one wearing your commemorative medal will always think of the match and the win. Think of the impact you could have with bespoke commemorative coins for your customers.
Create your own custom coin today!
It's easy to customise your business. For your employees, customers, and organisations, we can make bespoke coins. Gold, silver, platinum, palladium, and lead can all be printed on a variety of materials.
These unique and affordable products, which are made using die stamping technology, are the perfect way to commemorate an event.
Displaying your Bespoke coins can be done in a variety of ways. In general, this is accomplished by placing the coins in a leather pouch, which can be secured with Bespoke security or another kind of closure, and then placing a small piece of key or another token in the front pocket of the pouch.
Various metals and other materials can be used to make bespoke coins, and the way they look is quite variable. It might be possible to design a challenge coin that has a leather pouch, and it might be in the shape of a coin. The design of the coin isn't that important, but what it portrays is the character of the person who is making it.
The Making of the Coin 
The process of making bespoke coins can still be carried out by hand, even in the modern era of coin making.
Materials used for the creation of these bespoke coins are less important than the final outcome.
On the other hand, they can be designed to have a certain shape, such as a lion, or have a certain emblem on the reverse side, such as the Olympic stars. Customers are free to create the design that they believe will be best for them.
Military Coins
Bespoke coins are useful for use in the military, as one example. People wearing an army uniform would benefit from a commemorative coin that reflects their service to their country in many situations. A variety of designs are available for coins like these, and they're usually made of stainless steel or silver.
The business community also uses Bespoke coins.
Corporate organizations also use Bespoke coins. Medals are often awarded for special occasions, and to adhere to tradition, they need to be made of the same metal as the award.
Several companies use a new design service to maintain their top-of-the-line status by customizing their medals.
The non-profit sector is another place where bespoke commemorative coins might be appropriate. These types of medals are often used by organizations when they want to raise awareness about their cause or do good in their community.
A bespoke commemorative coin has the advantage of being produced to exacting standards so that you can raise awareness for your organization and do a lot of good within the community.
There is an increase in the popularity of bespoke coins and medals, and many organizations are now using these services to increase their fundraising and marketing efforts.
The likelihood of attracting donors through the use of these special types of coins far outweighs the cost of making them in the first place. This is because they allow you to create a unique piece of art by choosing an original design from scratch.
The cost of customizing coins is relatively low. 
Coin customization costs are relatively low. The basic manufacturing processes are zinc alloy castings and die-struck bronze.
The zinc alloy castings are less expensive. Zinc casting also allows for more design flexibility, such as cutouts found on spinner coins or bottle opener coins. While bronze or brass coins are more expensive, the end result renders a far superior product (numismatic quality).
Coins manufactured in the UK typically cost between 3.00 and 7.00 pounds, depending on the production process and the complexity of the design, laser engraving, enamels, voids, etc.
A diecast  can cost between 50 and 300 dollars, and needs to be sculpted by an artist depending on its complexity. The price of manufacturing at home may be higher.
For competitive reasons, most UK challenge coin companies manufacture their products offshore. Since there is a strong connection between the US military bases there and South Korea, many challenge coins are made there at lower costs than in the US.
Coins United Kingdom
Challenge coins have often been given to exchange officers and British military visitors to US units and formations in recent decades.
The British Army has been using challenge coins for recruiting purposes since the mid-2000s, for example the Special Air Service and the Royal Engineer units.
As British military medical units worked with American units in Iraq and Afghanistan, they also learned about this tradition. The Department of Military and Critical Care issues a coin since 2006.
As tradition dictates, challenge coins are shown within social settings (see above) with the loser of the "coin check" purchasing drinks for the others.
Due to rapid changes in the British Military, commanders have tightened restrictions on alcohol consumption and any activity that encourages drinking, leaving the traditional challenge coin as a collection item, as it was in the mid-1990s, when the NHS received coins as rewards.
Personalised Coins
Personalised coins are valuable collectibles and make wonderful commemorative items. They are ideal for promoting charitable organisations, rewarding sports teams, rewarding military personnel, marking special anniversaries, or promoting a corporate product launch, service, or event.
Origins Of Challenge Coins
Challenge coins have several origin stories. A lot of them originate from popular culture.
Soldiers were rewarded with coins from the Roman Empire for their achievements.
Medals As Gifts
Participants can challenge at any time by drawing their coin and slapping it on the table or bar.
Admiral coins are more valuable than Vice Admiral coins, while both are more valuable than a Captain coin.
Infantryman coins rank higher than logistical coins. Ranger coins rank higher.
Challenge rules typically prohibit defacing the coin, especially if it makes it easier to carry at all times.