Choose Your Custom Medal
Choose a custom medal for schools, sports, finishers' medals, achievements, and more besides rewarding your sports event participants' decor. The medals can be engraved, partially engraved, or fully engraved according to your specifications.
 Silk ribbons are also extremely popular when creating custom ribbons.
Custom medals are perfect for events. Charity events, running events, swimming events, large walking events, any sporting event.
Putting a smile on people's faces is what they do best and truly put a smile on their faces. Custom Military Medals are another option. For example, a gold medal awarded to a soldier in the army is more valuable than an award won in a competition, isn't it? This is especially true if it is the first of many awards.
Awards for distinguished service deserve to be recognized with a custom medal. You are able to create any type of medal you desire with Elitesportsmedals.com
In addition to Bespoke Medals, Elitesportsmedals.com offers Custom Coins as a unique way to be creative, a perfect keepsake. Elitesportsmedals also has custom options for School Pin Badges. 
This article contains the following content:
Medals awarded at sports events
Medals from the Olympic Games
Medals awarded at sports events
Awards for the purpose of awarding
Events With Medals
A Custom Award For Hobbies
Different types of medals
How To Buy Custom Medals At An Affordable Price?
Various types of medals
Medals with custom music
The delivery of bespoke medals
A custom medal boosts company morale
Medals Are A Great Way To Reward Employees
Select The Colour And Finish
Selecting The Bespoke Material
Not To Forget About Custom Medals
Bespoke Medals For Sports Events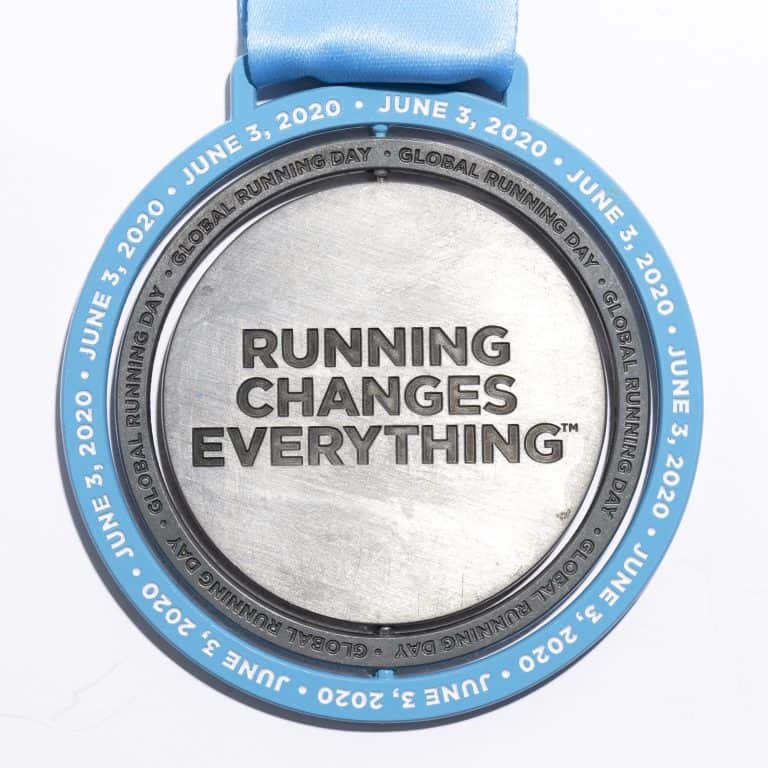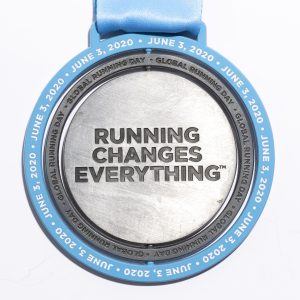 You should consider Custom Bespoke Finisher Medals for any Sports Event you are running, a true reason why people like to participate in Open Water, Triathlon, Running, or Event Races. It can be a truly magical moment to finish an endurance event and receive a medal, a moment that many participants will remember for a lifetime.
Awards and Medals
For award purposes, custom medals can be used for a variety of reasons. The most popular reason is for those involved in sports. Coaches, teammates, and spectators all appreciate it when their efforts are acknowledged. Bronze, gold, or school medals, custom medals will show others that you put the effort into it, and that's something to be proud of.
Awards for achievements
Events that require a special order would also benefit from custom medals. You wouldn't want to award the plain bronze medal to a soldier who has been decorated for bravery. You may want to give him a necklace or bracelet instead, or if he is a candidate for a Congressional medal
You could design a custom medal that represents his candidacy. In this type of award, you could include an insert with a copy of the medal or an engraved picture. It would take more time to make these items, but they would be worth it because they are useful and memorable. These can be obtained from local jewelers.
Awarding Hobbies with Custom Awards
People have a wide range of interests and hobbies. These individuals often have a difficult time finding awards that fit their interests exactly, without being inappropriate. A custom award is a great solution for them. There are a variety of ways to customize these medals, depending on their interests.
It may be possible to engrave your favorite song on the medal, or even add an insert with a gem award. Additionally, it should be noted that custom medals are not limited to gem awards.
By combining these awards with others, you can create a collection that is unique and meaningful. You could create custom medals to give each of your employees if you are responsible for giving them gifts.
They can then be added to a set of employee appreciation awards at the end of the year.
Awards For Different Events
There is no reason why custom medals cannot be used for a wide variety of events. If you decide to create custom medals for each of your employees, they will be able to keep them for years to come.
Buy Custom Medals
They will also be able to wear it proudly, knowing that it was given with much thought and care. For a fraction of the cost of buying awards that usually come with a stiff price tag, you can create something that is just as good and far less expensive.
Saving a few dollars on these custom medals is a wise investment when you consider the amount of money that can be saved with free neck ribbons, beads, or other awards.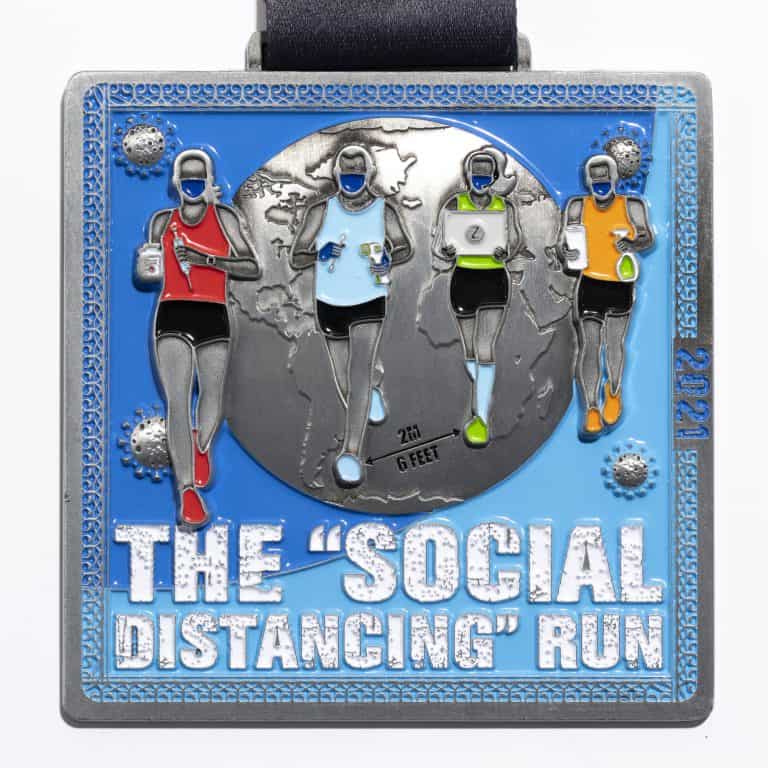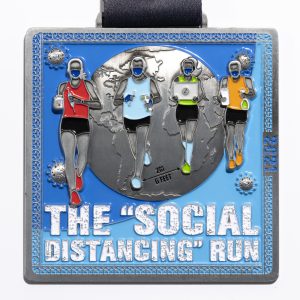 A custom medal is a great way to recognize employees, students, volunteers, and winners of competitions or events. Choose a design that fits the message you want to convey first when choosing custom medals for an occasion.
Ordering Custom Medals
There are many options available when ordering a medal. You can choose the font style and color as well as the font shape and size. Purchasing custom medals is very easy.
How To Buy Custom Medals At An Affordable Price
The most economical way to purchase custom medals is through online orders. You will have several options to choose from when ordering from an online supplier, including Shape and Size – Select the shape and size of the medal you want. Best Place to buy is Elitesportmedals.com
This option is most convenient since you can preview your selection on the screen before you make it.
Medals There Are Many Types
Custom medals can be created in a variety of ways. To choose the right medal, you should pick one made from the same material as the recipient. Wearing a gold medal with a dress shirt, for instance, may seem out of place.
Silver awards are more appropriate. There is a virtually unlimited variety of colors. The back of the medal can be personalized with a message or phrase.
You can also add engraving or paint jobs if you so desire. Ask your supplier how to inscribe the text. Some suppliers will allow you to choose from pre-designed fonts.
Custom Music Medals
Music medals are another form of custom medals. When you hear the word "Music", do you think of musical instruments? Most people probably do. Music medals can be awarded for outstanding achievements in music.
Song Writing Medals
This could be winning a county song contest, being selected as the state songwriter for a specific contest, or winning a prestigious prize in such a competition. Just about any achievements in music that you can imagine can be commemorated with music medals.
Ordering Medals
Ordering – Once you decide on the style of medal you want, you can move on to placing your order. Most online suppliers will allow you to place your order for custom medals within a few weeks. Choose your delivery method and wait for your order to arrive. Elitesportsmedals.com uses FedEx or UPS
A tracking number and email will be sent to you when your order arrives. Custom medals are measured with either the imperial (inches) or metric (cm) systems. Don't be confused! I know how confusing this can be! Measurements of standard medals are in inches, while custom medals are in millimeters.
Delivery Of Bespoke Medals
You will receive a shipment notification once your order has been received. Rush service may be available depending on your location. Be sure to provide your shipping address and payment information on that receipt.
Your package might take a few days to arrive. If you have any special needs, call your supplier ahead of time to see if there is anything you need to do before your order arrives.
Boosting company morale with customized medals
By ordering custom medals, you are not only helping your organization, but also boosting its morale. When you see the look on the faces of your employees and visitors, you know you've made an impact.
Your company shows that it cares about the results it gets from its employees and is willing to go the extra mile to make sure that they are happy. Consider investing in medals for your employees if you think your company needs to win more awards.
Reward Your Employees With A Medal
Custom medals motivate your employees to work harder and do their best. This will benefit your company, as well. This is because your employees will feel like the prize they receive is really the thing that matters. These gifts are one way to motivate your workforce.
And if you have awards at stake, who doesn't want to win them? This could be the ultimate motivator.
Colors And Finishes To Choose From
In addition to these benefits, when you order custom medals, you can choose the color and finish, such as gold, platinum, or bronze. Medals can also be personalized with the recipient's name. There are many possibilities. Don't pay too much for unnecessary services by shopping around.
Choosing the Bespoke Material
Once you've decided on the material, design, and style of medals you would like, the process is really just a matter of choosing a provider. There are several companies that make all of these types of medals available –
At a competitive price. Make sure, however, to only order from a reputable company with a good track record. Don't worry, it will take some time and effort on your part, but the results will be worth it.
A custom medal may be a good idea for a variety of reasons.
Reward Your Employees. 
Keep in mind, though, that medals don't have to be awarded only on special occasions – you can order custom medals anytime you feel like giving something meaningful to your employees.
These actions show them that their efforts matter, and that their boss appreciates them for them. And who knows, they might just keep working harder and better in the future – while receiving recognition for their efforts!
A custom medal is a perfect way to honor a loved one. They are given special achievements, courage, or heroism. On military bases, soldiers are also shown appreciation with awards for their heroism. Additionally, they can also be given to honor an important event, such as an anniversary or funeral.
Medals from the Olympic Games
Olympic athletes receive special recognition from the Olympic committee. The best way to accomplish this is to award bronze, gold, and/or silver medals to athletes competing in events of merit.
Medals are often awarded by the Olympic committee based on performances and achievements over a long period of time. For example, if an athlete keeps making a comeback year after year, they might be awarded a special award every time they win an event.
The same holds true for team events. If an individual or team wins an individual event, they may be awarded a ribbon, gold, or silver medal for that.
Not To Forget About Custom Medals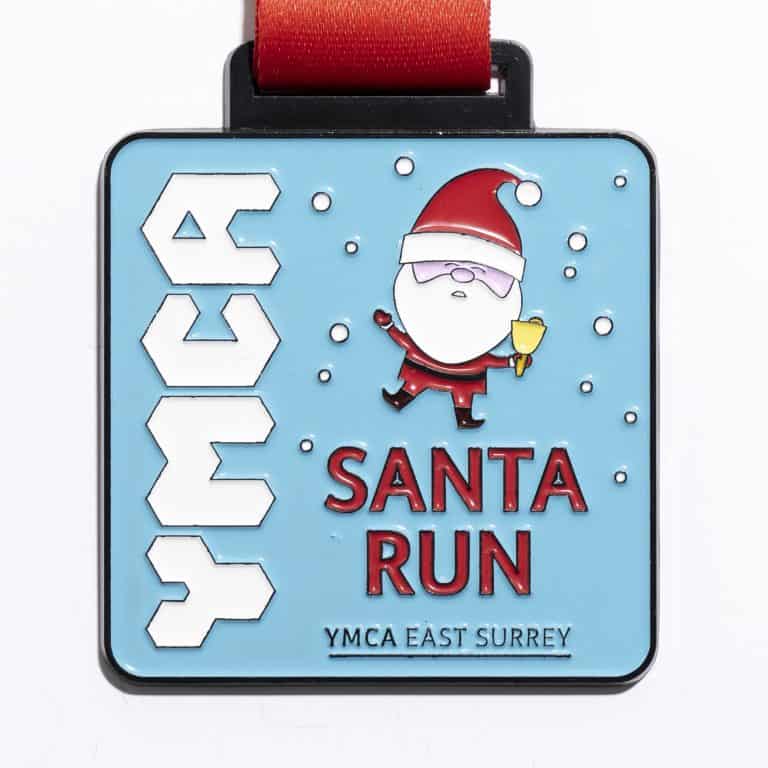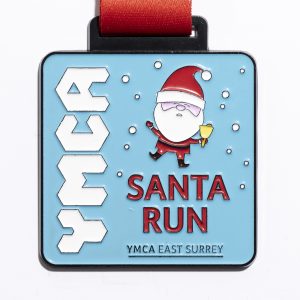 When searching for custom medals, the Internet is the first place you should look. You can find them on many different websites. The best medals website is elitesportsmedals.com.
If you prefer to shop offline, then you will see that there are also many stores in your area that carry awards medals for both athletics and other events.
Many of them also have certificates available for purchase.
You may even be able to find old-time wartime medals for sale that will give you a nice touch for your walls.
Many people choose to get custom medals because they can customize the award to reflect their personality or hobby. Many people choose to have award plaques with their pictures on them, for instance.
The name of a favorite player can be put on the jersey of a second baseman.
Those with aggressive personalities will find team logos very appealing. College logos, football teams, or military insignia are not uncommon on these medals.
Another popular way to get custom medals is through sports medals. There are medals for almost every sport and level of competition. Most often, however, you will see college, national team, and music awards. As a reward for excellent performance, these are usually given after a game or event.
It is important to compare prices when shopping for custom medals. Remember that you can save money if you buy in bulk, but this isn't always the case. Buying multiple medals insets allows you to get discounted prices.
If you order die-cast medals in bulk and they are sent out too quickly, you may discover that your favorite team has already purchased them, and you are left without a promotional award.
The price of custom medals can often be reduced if you buy in bulk.
This is especially true if you know you'll be getting a large number of them for promotions, team events, or music events.
Purchasing more than one neck ribbon insert will result in even greater savings. It is also possible to save even more money if you purchase a two-piece medal rather than a one-piece award if you know that you will be giving one to each player or team.
When you order custom medals, you will not be able to order anything to go with them.
A custom award medal that includes the organization's name and the picture might be a good choice if you are creating these award medals for an organization.
Adding class to your promotional events and personalizing your gifts has never been easier. Additionally, you can select something that looks like a team jersey. You can ensure that your company is recognized every time people see the medals if you do this.
People working in sports, especially football, understand the importance of fostering team spirit and gaining the respect of fans. Providing custom medals helps achieve these objectives.
Gem awards show your customers that you are dedicated to excellence and that you are proud of your employees.
Visiting Elitesportsmedals.com
Upon visiting Elitesportsmedals.com, you will find that we offer 35 different types of medals in silver, bronze, gold, supercut crystal, and two-tone finishes.
Our bespoke medals are designed to meet the exacting standards of professional athletes or athletes who simply want the best medals to complete their events.
We design every piece of our Bespoke Medal collection with the intention of enhancing your appearance and enhancing your performance while participating in the sport you love.
To learn what types of medals are available or to special order an item to meet your needs, contact the manufacturer. A custom silk ribbon can often be ordered free of charge with a free design service.
Ordering Bespoke Medals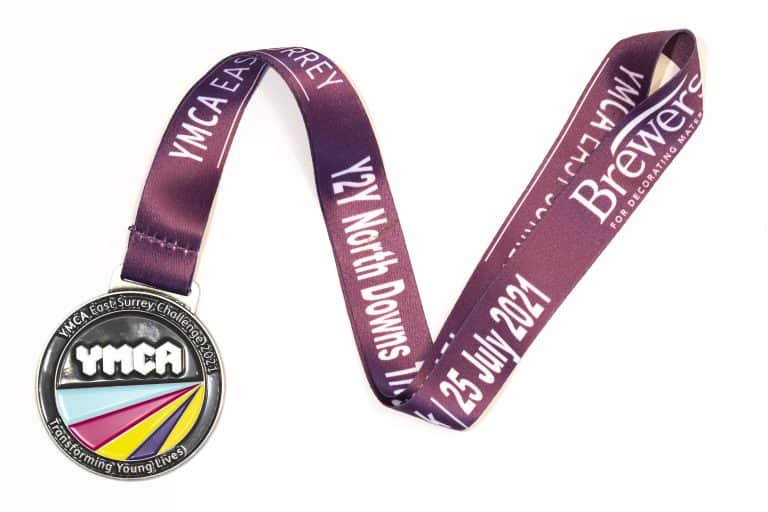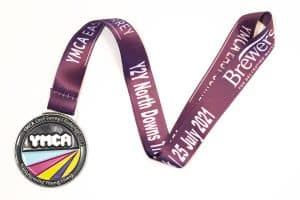 You may wish to order your special custom medals for all the great athletes in your event, including children, or adults. With a large and varied selection of medals of all sizes, you will find exactly what you are looking for with elitesportmedals.com
We offer a wide range of awards for awarding an individual athlete, a team, a competition, a group or an organization. Custom medals can be designed for events ranging from Olympic Games to local recreational sporting events.
Many prestigious competitions, including the Masters and Grandmasters, as well as the Olympic and world championship medals, are available for ordering. The medals are custom-made for each competition.
At the Olympic Games, medals were awarded 
The Olympic gold and silver medallists have won the right to wear the Olympic ribbon at home and abroad. Custom medals come in a wide variety of colours, including gold, silver, bronze, silver, and bronze.
You can also choose from a variety of finishes, such as polished chrome, antique silver, and antique bronze. Custom logos or emblems can also be requested. You can add text to your custom medals in a wide variety of fonts and font styles, including script, block lettering, braided, and more.
Medals of distinction 
Some companies specialize in creating unisex custom sports medals if you're looking for something a bit different. In addition to Olympic and World Cup medals for men and women, Unisex medals are also available.
There will be some variants from the unisex bespoke medals, including some that are lacquered, some enamel, and others that are simply engraved with the company name, logo, and any other information you wish to include.
If you need assistance in this area, you should speak directly with the company, as they can give you all the necessary information and advice.
Medals of various shapes
If you would like to choose a different size or shape of medal, this can also be accomplished quite easily. Remember that the Olympic standard is generally made from 18 gauge brass, so non-enameled medals will not be acceptable. If you chose to have the medals made from a cheaper metal, the quality is likely to be poor.
There are several companies that offer the ability to engrave various materials including silver, gold, platinum, and silver plated.
Additionally, there are companies that can engrave medals with gemstones. When selecting a provider of customized sports medals, some of these options may cost more, but they are often worth considering.
Printing And Engraving Medals
You can have the name of the event and a photo or a personal message engraved or printed on the medals by many companies. You can request that the name of the person responsible for giving the winning medallion be engraved on the medal.
Medals can be engraved on medals at no additional charge by some companies, whereas others charge a small fee. It is ideal to have personalized souvenirs such as these at sports events like horse races and football matches.
As a memento of the event, you can have your name and a personal message engraved on the sports medal.
Award made to order
The use of ribbons can also be considered as an option when looking at custom-made awards. There are many companies that provide ribbons and other fabrics to make custom ribbons for medals. The race's color scheme can be coordinated with the medals and other accessories.
You can have ribbons made in various shapes and sizes to add a sense of style to your awards. Ribbons are available in a wide range of colours including pink, red, blue, silver, yellow and green.
Perhaps you have a favorite sports team or even a local town or city that you would like some custom ribbons to feature on your medals?
Process For Custom Medals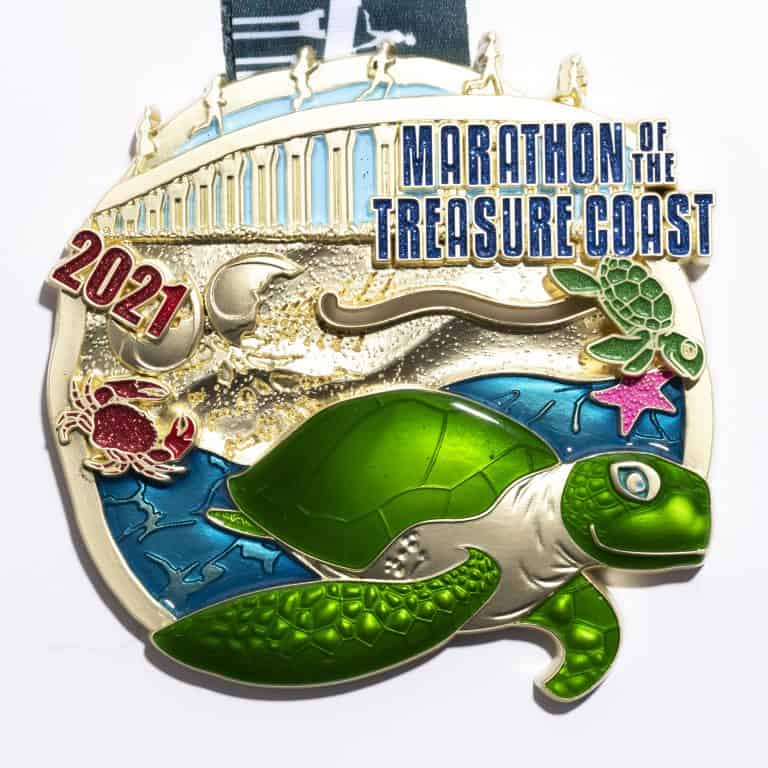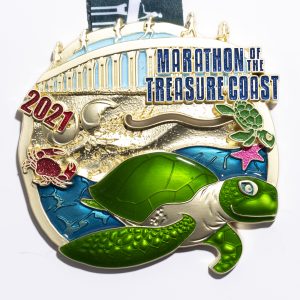 The Big Question People Ask is – How does it work? Bespoke Sports Medals is made by a specialist supplier who deals in mass-manufactured sporting goods – particularly those associated with your chosen sport.
Every medal is individually hand-crafted by an expert team of artists and then made in the exact same size, shape, and colour as the original – so every piece of customized sports medals is authentic. If you purchase one of our non-enameled, not plated, hardstone or acrylic medals, you are actually buying the real thing.
An Overview of Sports Medals 
What makes our custom sports medals so special? A bespoke medal is produced to the highest standard, ensuring that you get the real thing. It means that you get exactly the right weight, the correct shape, and the text you want on the medal, including the name and logo of your team.
Therefore, this is the only way to obtain a medal, since all other options are either of low quality and far less durable than the original products, or cannot be returned if something goes wrong. When you opt for custom sports medals, you get exactly what you paid for.
Cheapest Custom Medals
What is the best place to get a good price? Many good-quality companies offer a great selection of high-quality, competitively priced custom sports medals. These companies usually provide discounts, free shipping, and quick turnaround. But Elitesportmedals.com offers the best service.
Bespoke Medals Ordering
What is the process for ordering custom medals? You select a design from our extensive catalog of professional designs and accompanying text and graphics, and then you choose your colour from our wide range of colours.
At elitesportsmedals.com, our expert medal craftsmen will ensure your design is a visual reflection of your chosen team or event. You will have the option to choose the type of metal your medals will be made out of once the design and colour are chosen – 18ct gold rhodium plating or stainless steel.
Medals Customized Quickly
Can I order online without a contact form? QUICK QUOTE is available Our online store accepts major credit cards and debit cards. If you live in the UK, you will be able to pay for your customized sports medals online and have them delivered directly to your door or home. Our aim is to make everything our customers need simple and easy to understand.
Is a Custom Design necessary, Do i need it?
One of the biggest questions we get asked is: Do I need a design to order medals online? As mentioned, we have a quick quote page on our online website gallery that makes ordering a custom sports medal secure and convenient.
Before ordering, you will not be asked for any details except a custom design that you love – in fact, ordering online ensures that your choice of personalised medal will be yours alone – no one else will have the same. You should send an email confirmation to the address provided on the website after you have received your customized sports medals in the mail.
Quick Quote With Safety 
Is it safe to order online when you are working with us through a quick quote setup? The answer is yes. At our world-leading online gallery website, we offer bespoke sports medals at the lowest prices. We ship all over the world. We at elitesportsmedals.com process all payments and returns using Bacs HSBC.
In addition, if you ever experience a problem with the website, you can email us and we'll fix it for you. Please do not hesitate to contact us with questions about your online transaction!
Medals are your pride and joy, and if you choose Bespoke Sports Medals, they don't have to be boring.
Medals can be personalized in a variety of ways. Whether you want a medal to commemorate a sporting event or something more specific, you can find a style and size for your needs. Listed below are a few ways you can personalize medals:
Interested In Wood Eco Medals?
How about custom-aged wooden medals? There is a great range of wooden, bespoke sports medals available. You can have any design you choose converted to look like a wooden antique medal.
It is hard-wearing and comes with a natural varnish. It is available in a variety of sizes and styles. You can use it for competitions throughout the year.
Copper Metal Olympic Medals
Metal Olympic medals made from copper are a popular choice on the market.
Customizing the designs is easy. Gold medals look great when displayed in bronze. Consider a steel alloy if you plan to use the metal for long-term awards. These are excellent for sporting events.
A silver medal is a popular choice in the world of custom medals and is part of the Olympic movement. You can easily have these converted to silver to match your chosen design.
You can use these for competition days as well as for virtual events. If you want to enter virtual events with your team, you can purchase silver cards.
Gold is the best choice for bespoke medals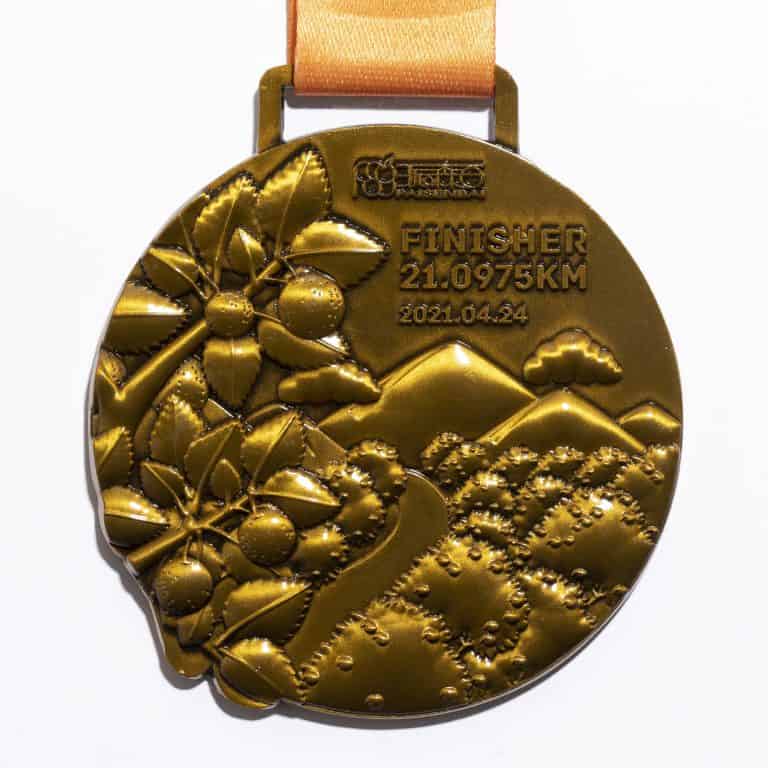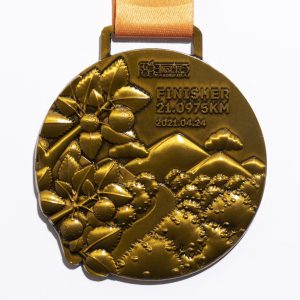 The gold medal is one of the most popular choices for bespoke sports medals. Think about investing in a platinum medal if you want a simple gold medal, but still want something to be considered an achievement. Despite being heavy-duty, these medals will feel soft to the touch and are extremely durable. Almost any size you want is available, so you don't have to worry about whether they will fit in the competition.
Personalized Silver Medals 
Although silver is not the first choice for some, it has become a more popular option since the rise of the bespoke medals service. Gold and silver are available for purchase.
In addition to gold and platinum, you can now purchase them in silver. Among the models in the great range are bullion and sterling silver ones. For those who prefer a less formal selection, engraving can also be done on the item's surface.
Titanium medals custom made 
Titanium medals are another new material that is becoming popular with the choice of custom sports medals. If you want a medal that is lightweight and strong, this is the ideal choice.
Also, you can get different colour options so you can match the ribbon or other item to the design you are using. The medals can be made from a variety of materials, but many people opt to use the same design service for all of their pieces so that they can take advantage of the available choices.
The bespoke sports medal option comes with many options. Choose from a variety of metals and only let your imagination limit you. You may want to consider getting non-enameled medals if you want something different but equally impressive. They are usually much lighter in weight than enamels and will usually have small engravings on the surface.
Whichever custom medal you choose, elitesportsmedals.com is the top choice to make: